DigiKnowIt News has so much to offer!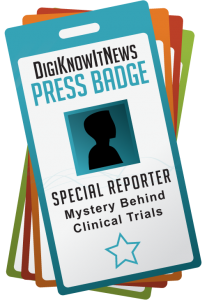 Youth can work as investigative journalists for DigiKnowIt News. In each investigation, they are given an assignment from the Editor and asked to learn about different aspects of clinical trials in order to write their blog (Note: the blog is only published within DigiKnowIt News; it is not available to the public). Investigations include learning about how clinical trials work; understanding a participant's rights in a trial; evaluating the risks and benefits of a trial; becoming confident in talking to researchers, doctors, and family members about a trial; discovering strategies to reduce anxiety about certain procedures; and much, much more!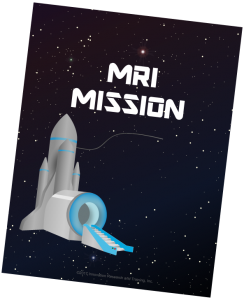 The electronic comic books include stories about kids and teens who are deciding to or already participating in a trial. Youth can select from different characters to follow throughout a comic book and may also choose to listen to the audio or read to themselves. The characters each face different challenges associated with participation like overcoming their fear of needles or learning strategies to take their medicine on time.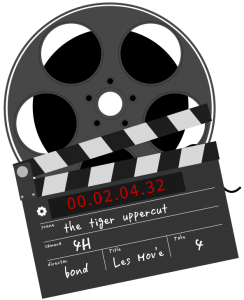 The spotlights are short videos of real youth talking about their experience in pediatric clinical trials. These video provide youth with a chance to hear from kids their age. The spotlights include responses to many different questions such as: 1) what is a clinical trial?, 2) why is it important for kids to participate in clinical trials?, and 3) what are some of the good (or not-so good) things that can happen in a clinical trial?
FOR PARENTS
Guide that includes:

why clinical trials are important and why children should participate
information about DigiKnowIt News and each of its parts
strategies parents can use to help their child get the most out of DigiKnowIt News
list of important vocabulary terms

Parent Spotlights

These spotlights are short videos of parents who are talking about their experiences of when their child participated in a clinical trial. These videos may answer questions that many parents have when they are faced with deciding to allow their child to participate in a clinical trial including: 1) why have your child participate in a clinical trial?, 2) why are healthy controls needed in clinical trials?, and 3) what advice would you give to other parents who are thinking about participating?
Why choose DigiKnowIt News?
It was developed by researchers, psychologists, medical professionals, youth, and parents.
It is easily accessible on computers or mobile devices in any location with an internet or WiFi connection.
The website can be customized to fit a specific study or organization's needs.
How can DigiKnowIt News be used?
For a study:

Provide youth with information about clinical trials during the recruitment or informed consent process.
Educate youth about particular medical procedures in a study.
For an organization:

Use as a general education tool about pediatric clinical trials.
Provide families with information to help prepare for participation in future studies offered by the organization.
How can DigiKnowIt News be customized?
Customization is an easy, step-by-step, guided process that take places immediately after purchase.  It includes:
1
Selecting a unique subdomain for your website.  For example,
ABC Health's subdomain is: abchealth.digiknowit.com
2
Customizing the DigiKnowIt News log-in page by adding in text, images, and logos.
3
Customizing the content in DigiKnowIt News for youth:
For example, changing the investigations, comics, and spotlights in the website to make it more relevant for your study or organization.
4
Previewing the customized DigiKnowIt News website.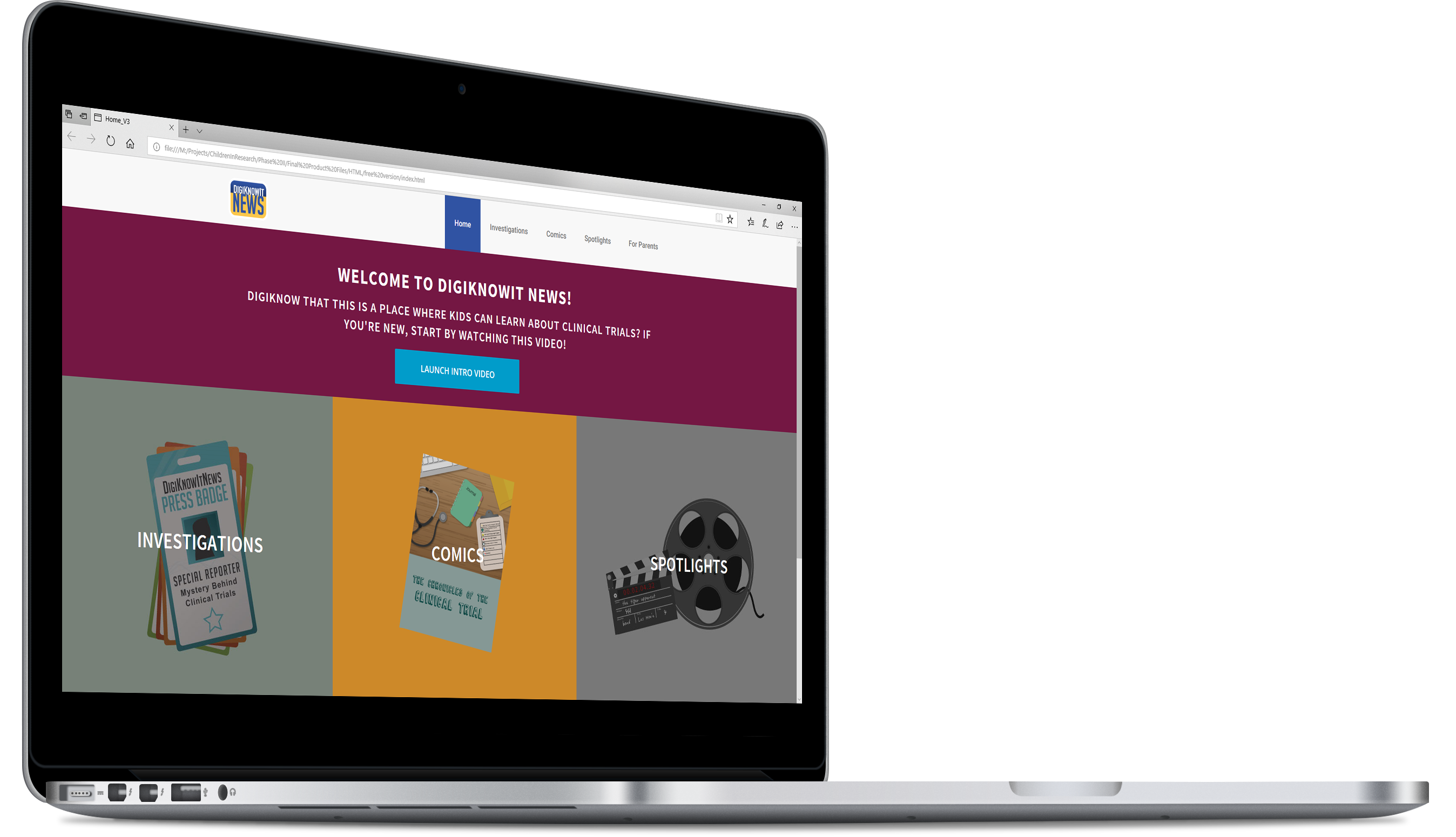 The cost for one customized DigiKnowIt News website is $500 and includes:

Access to the website for up to 100 youth for one year and
Administrative capabilities for DigiKnowIt News, including editing your customization of the website, providing access to the website to youth, and monitoring uses of the website.

If you would like to purchase more than one website, it will require a separate purchase (e.g., for more than one study; for more than one department).

If would you like to purchase additional uses for a particular website, this will require a separate purchase. The cost is $125 for 25 uses.